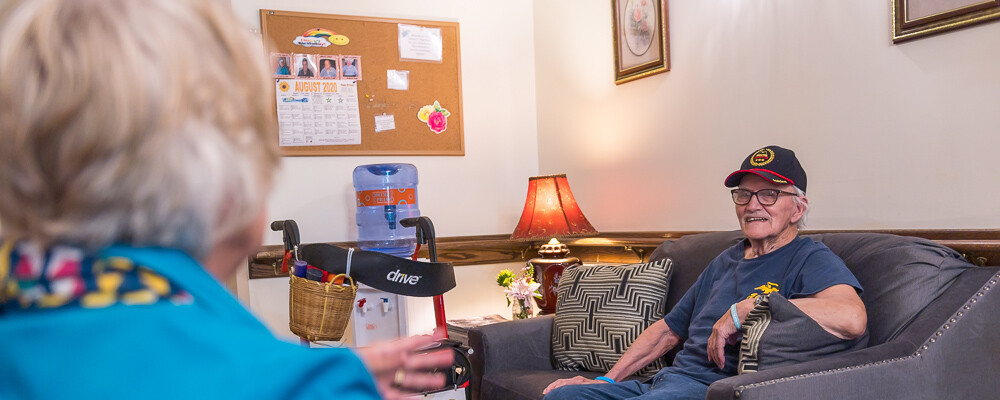 Our Accommodations
Spacious and cozy rooms with lots of amenities for your loved one to enjoy.
At the Vilas Home, we offer our residents spacious and cozy accommodations that will allow your loved one to enjoy a restful sleep. There is ample space in each room, ensuring that each resident has a space to call their own. We have a variety of room sizes and types including spacious studios with private baths as well as smaller studios with shared baths.
Residents have the option of fully or partially furnished rooms depending on needs and preferences. Each room comes equipped with individual controls for heat and A/C, flat screen TVs, and mini-fridges. Additionally, high-speed wireless internet, telephone, and cable are all included. Every resident room is equipped with an emergency call bell system and safety features such as grab bars and non-slip bathroom floors are provided throughout the Home.
Around the building itself, residents will enjoy many of the original features of the historic Vilas Home, designed in the style of Queen Anne. Some of our rooms still have their original fireplaces, ceiling medallions, and porches. Although we have an elevator, the grand main staircase continues to connect the main floor dining and living rooms delivering staff to the upstairs floors. And the inviting open air front porch provides an easy and accessible path to the outdoors. Residents are often seeing sitting outside visiting with friends and family, enjoying a cup of coffee or participating in a scheduled activity.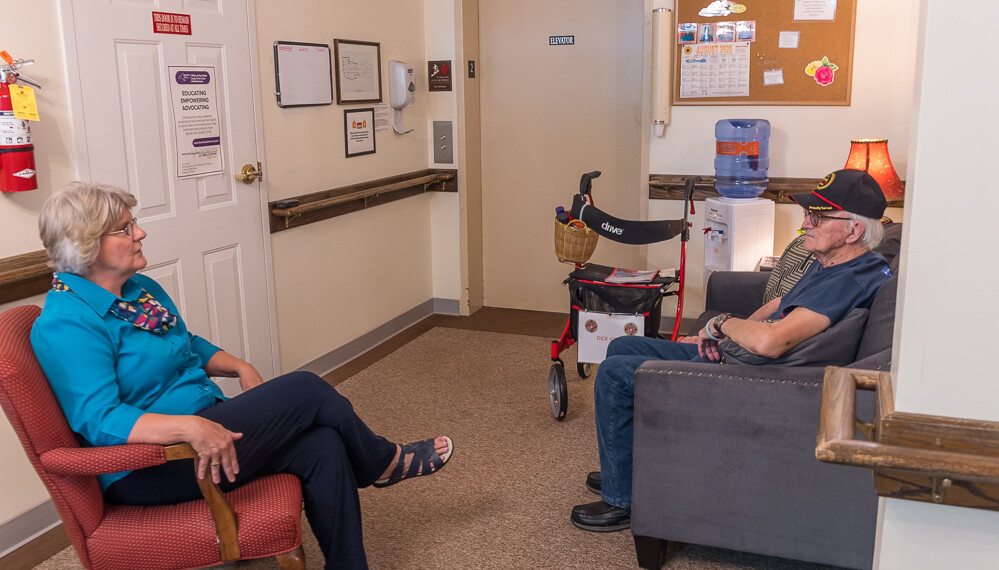 Fully Furnished Rooms
Our rooms are fully furnished with new and high quality furniture. Furnished rooms include a bed, nightstand, flatscreen tv, dresser, refrigerator, microwave, telephone, chair, blinds, and wall to wall carpeting.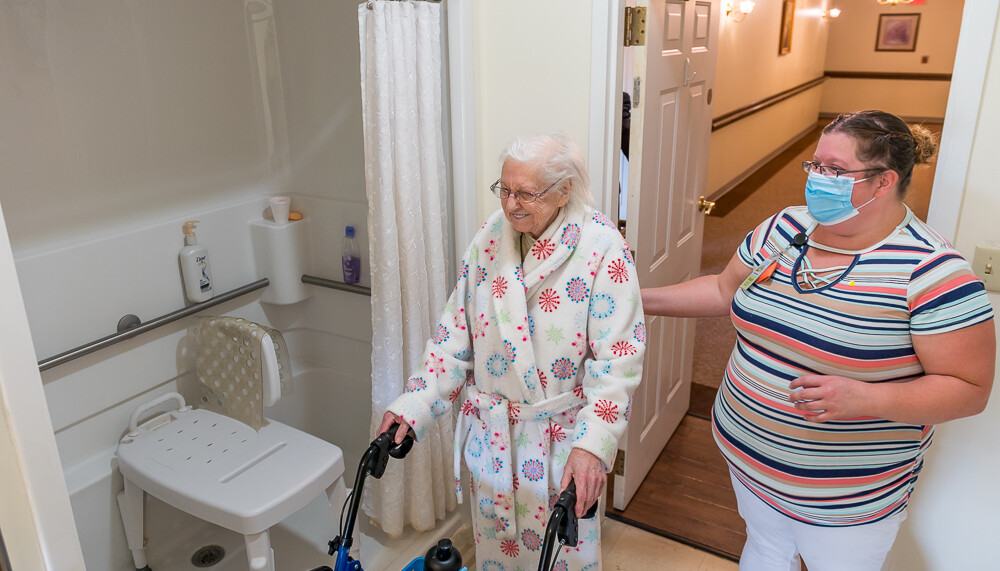 Additional Room Features
Bathrooms have non-slip floors and grab bars. Rooms have call bells next to the bed, toilet, and shower. Each room has individualized heat and AC controls so you can adjust your room temperature as needed.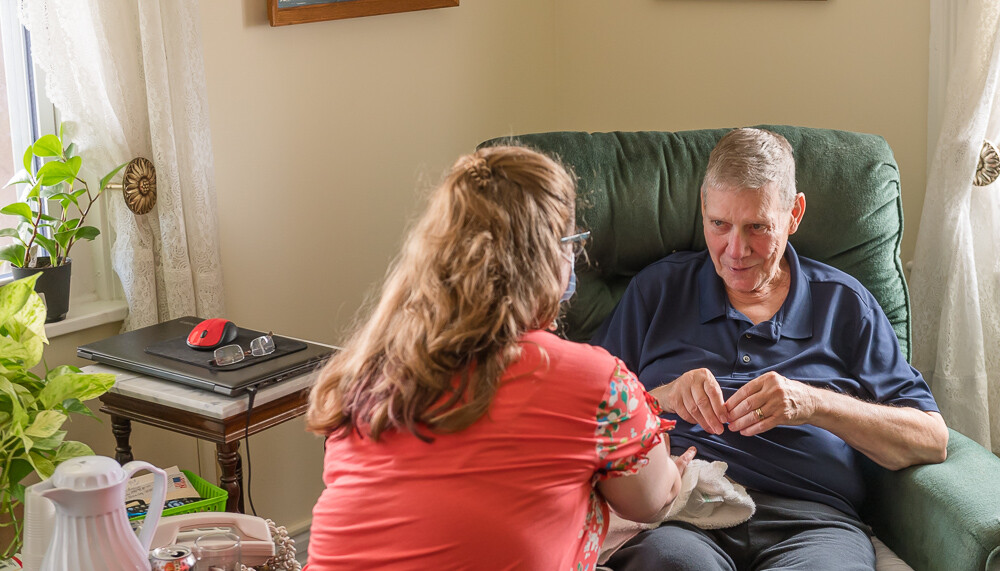 A Sense of Place
At the Vilas Home, residents and families often say it feels like home. From our caring staff to our cozy rooms and historic charm, the Vilas Home is truly one of a kind. Located in the heart of Plattsburgh and close to local amenities including shopping, medical care and more, the Vilas Home makes it easy for our residents and their families to spend more time together. Call us today to schedule your tour!