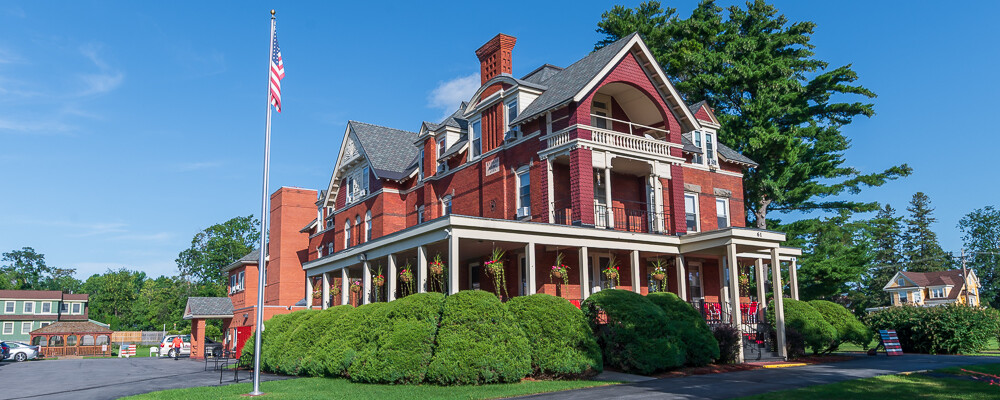 About Us
The Samuel F. Vilas Home is family owned and operated with over 130 years of history. In 2019, owners Eli and Emily Schwartzberg bought the facility from its not-for-profit board and are working to preserve its history while evolving the Home's offerings. Today, we are proud to continue the Vilas family's legacy and play a pivotal role in the Plattsburgh community as a Licensed Adult Care Facility.
The Schwartzberg's manage the day to day operations and ensure that every resident gets seamless personalized care.
We offer a variety of supportive services and amenities that enable each resident to feel at home. Our employees are highly qualified and treat each individual as if they are family. For more information about our services and amenities, click here.
In the years ahead, Eli and Emily plan to expand and modernize the historic Vilas Home to include enhanced assisted living and secure memory care services. If all goes as planned, we will break ground in the Spring of 2021. Please stay tuned for updates on the future of the Vilas Home and in the meantime, if you are interested in joining our family or know someone who would, please contact us at your convenience.